Quick Learner
Much of my fourteenth year was spent in determined pursuit of a luminous dream. That dream—of a new stereo with enough acoustic firepower to blow the plaster off my bedroom walls—was at last realized with the aid of my swindling Uncle Len.
"Len," my father said with admiration, "could sell bottled water to a drowning man." He paused, considering. "Cash up front, of course."
"A real role model," my mother replied. "Somebody to impress your son with."
We were on lawn chairs in the back yard. My mother sat demurely in the shade under a floral beach umbrella. She looked cool and pale. Her coiffed blonde hair didn't move in the gentle breeze.
My father was roasting himself alive in the July sun. You could almost see the waves of moist heat rising from his prone body. A wilted, half-completed New York Times crossword puzzle was pasted across his bare belly. The ink was starting to run from the crossword puzzle. A Yankee game blared from the radio on the steel table next to my father's chair. I hoped the neighbors liked baseball.
My father was not demure.
"Poor Marge," my mother said, as she always did.
Aunt Marge was my Uncle Len's long-suffering wife. She often confided in my mother about Uncle Len's behavior.
"Yeah," said my father, "poor Marge. Suffering all the way to the bank. I saw the ring Len bought her. We should all be that poor. Len is doing okay for himself."
"Yes," said my mother, "this week. Next week he'll be borrowing money from you again. You've got a good, steady job."
"And big, steady debts."
"You should consider yourself lucky."
"Oh, I'm so Goddamned lucky I can barely stand it."
"Very efficient of you. Teaching your son bad language and cynicism in just one sentence."
My father turned over to roast his broad back. He was a strong believer in the even, third-degree sunburn. "Hey, it's rough out there. He might as well learn that now."
"Maybe he should also learn that buying your wife an expensive ring doesn't make you a good husband," said my mother, gently patting her forehead with a damp cloth.
"It's great being talked about like I'm not here," I said.
"Did someone speak?" asked my father. He winked at me. "I could have sworn I heard someone speak. Must have been a bird."
My mother patted my hand. "Ignore your father, Douglas. We're sorry, honey. We know you're here."
"Yeah," said my father. "I've got the food bills to prove it. Kid eats like a horse."
"He's growing."
"Can't he grow on three meals a day instead of eight?"
"I'd eat less if I was listening to music more." I said.
"Oh, shit," said my father. "Not that again."
Needless to say—though I'm saying it, anyway—neither of my parents could grasp the importance of high fidelity. Why would they? Music was something you heard on the car radio, or on the prehistoric RCA record player gathering dust in the corner of the living room. But this was the 1970s. Music mattered—and what you played it on mattered even more. You might be able to listen to the Who, Led Zeppelin, and Neil Young on a 4" speaker, but there wasn't much point.
"Forget it," my father said. "Too expensive."
"You have a stereo," my mother added.
"I know. It sucks. It's like a hundred years old. I'm buying a new one. Why can't I use the money in the bank? I thought it was my money."
"That money is for your college education."
"I don't care."
"I do."
"Mom?"
"I'm afraid I agree with your father."
"That's a first."
"Watch your mouth, young man," my father said.
"All right," I said, "if you won't let me use my own money to buy what I want, I'm going to earn the money."
"How much is this thing again?" asked my father.
"About six hundred dollars."
"Christ. Okay. Fine. Not much danger there. I'd bet twice as much against you ever raising that kind of cash."
"Thanks so much for your confidence in me. You never think I can do anything."
"I'm a realist. You earn the money, you buy the stereo. But not a dime of that money in the bank is going to be used. Sound fair?"
"No, but when did that ever make a difference?"
My father looked at my mother. "I'm afraid," he said, "that the boy is turning into a bit of a smartass."
"I can't imagine where he gets it," my mother replied.
In school I was learning about yin and yang, the Chinese concept of complementary opposites. What I couldn't imagine was how those ancient Chinese theologians had known my parents.
I needed a plan. A plan was definitely in order. And phase one of that plan was to contact my Aunt Sarah.
The reason? Aunt Sarah—who, unlike Uncle Len, was actually a relative—had offered me a job. This was not a chief executive position. On the other hand, it was the only offer outstanding.
Aunt Sarah was a telemarketer for a shady home renovation business. Every month her mysterious bosses delivered a box full of index cards printed with the names and addresses of potential customers. I have no clue where this information originated. I do know that the renovations were often started but not finished. Completion depended on the customer's willingness to fork over additional funds after some essential area of their home—kitchen, bathroom, roof, etc.—was partially demolished.
Business was booming. However, repeat business was a bit rare.
My job was to call information and use the names and addresses on the postcards to acquire telephone numbers for each future victim. My aunt had offered to pay me a quarter for each number I found.
How hard could that be?
I called her up. "I'm on the job," I said.
I had a voice. I had a telephone. I had high hopes.
I also had a success rate of about ten percent. At that speed, I'd be using my social security check to buy the stereo. But a quarter is a quarter is a quarter, as Gertrude Stein might have put it if she were employed by my Aunt Sarah.
She and my Uncle Sid lived in a garden apartment next to a public golf course. They had a dog named Barney and a car that rarely started, which was okay because they almost never tried to drive it. Mostly, they hung out with Barney, who grew fatter with every passing day and was alternately walked and dragged during his daily outings.
Uncle Sid was a retired factory worker and union activist who had spent his life outraged at the ruling class. The member of that class who outraged him the most was my father, though my father didn't rule anything except his own household, and that barely. My father was loud and combative, but my mother was often the force behind the throne. It was my mother who had decreed several years earlier that my father trade his life as an itinerant salesman for that of a high school business teacher.
My mother also functioned as the family's conscience, which I'll explain in more detail later. Stay with me here.
Word spread rapidly in the information operator community. I'd been forced to describe my project to one of the operators after speaking to her sixteen times in a three-hour period. As a result, I became a sort of telephone company legend.
"I got him!" operators would now cry whenever they heard my voice. I believe they were running some kind of a raffle.
"What's the total, honey?" one of them would ask.
"I'm up to $15.75."
"How much do you need?"
"Another $574.15."
"Oh, dear. I better hurry up and get you that number then. Oh, I 'm sorry honey, it's
unlisted." Then, in, a whisper: "I'm not supposed to do this, but. . ."
My success rate soared. My speed rose, also, as the operators began providing me with multiple numbers. Apparently, this was the correct career choice for me.
"You got how many?" Aunt Sarah asked me.
I was standing in the doorway of her apartment. I had slipped underneath the open front window so that she wouldn't see me coming. My bicycle was hidden in the shrubbery next to the window.
"Hey, Doug-ie!" shouted Uncle Sid. That was my name to Uncle Sid: Hey, Doug-ie.
He'd been calling me that for as long as I could remember. Uncle Sid also called me the son he'd never had, though of course it turned out later that he did have a son. Why not? Nothing in my family was ever what it seemed. For that matter, Uncle Sid wasn't really my uncle, though in a different way from my Uncle Len, which is a whole other saga.
"Hi, Uncle Sid," I said.
"Sit down, sit down. What are you standing for?"
"How many numbers?" my Aunt asked again. "I don't hear so good anymore."
Barney rose slowly and presented his furry bulk for petting. I reached down and scratched him behind the ears.
"Sit! What's everyone standing for?" shouted Uncle Sid. I lowered myself into an old recliner. Barney lowered himself to the floor. I continued petting him until I looked down and noticed the fleas leaping about on his neck. They looked like a tiny squad of drunken Russian acrobats. I pulled my hand away carefully.
"Seven hundred and sixty three."
"Did you hear that, Sid?" asked Aunt Sarah.
"I heard it. Of course I heard it. I ain't deaf yet, unlike some people. I told you the kid is going places."
Uncle Sid chuckled, as he always did when discussing me. Uncle Sid's staunch advocacy always made me feel good.
"Well, how much do I owe you?" asked Aunt Sarah.
"The total comes to $190.75."
"How much?" asked Aunt Sarah.
"What do you need all this money for again?" asked Uncle Sid.
"The total is $190.75. A new stereo."
"What's the matter, your big shot father can't buy it for you? Big shot."
"He doesn't think I need one."
"Capitalists never believe the workers need anything. Meanwhile, they're grabbing it all for themselves."
"Sid," said Aunt Sarah. It made her uncomfortable when Uncle Sid attacked my father.
She turned to me. "Ignore him," she said. "He's a cranky old man."
My mother said that Uncle Sid was bitter. My own theory is that he enjoyed being pissed off at everyone but Barney, with whom he shared an unconditional love that was beautiful to behold. Whenever I grow jaded and uncertain about the possibility of such a love, I think of Uncle Sid and Barney and my faith is restored.
My uncle sighed. "You're a good kid. Maybe the big shot'll wake up and figure that out one day. And maybe pigs will fly. Meanwhile, I'll keep defending you. Listen, why don't you take Barney for a walk? I'm tired today. I'll give you five bucks."
I was touched. I knew Uncle Sid didn't have much money. Actually, money was the reason for his lack of official uncle status. Uncle Sid was married to a woman with mob connections in Florida who had been hitting him up for funds every week since 1947. He'd been politely informed that divorcing this woman would lead to many broken limbs and then a quick trip to the same New Jersey swamp where Jimmy Hoffa now resides.
Uncle Sid reviewed these options and wisely sent the cash. He could not marry my Aunt Sarah because that would make him an official bigamist instead of an official uncle, though they had a daughter together and it wasn't until many years later that I learned this complex tale. They did eventually marry when Uncle Sid's Floridian wife at last went on to her very just reward, and a happier pair of newlyweds would be very hard to find. Barney was the best man.
"I'll walk him for free."
"Don't be an idiot. What, my money is no good to you? Here, take it. Don't hurt my feelings. I'm sensitive."
Aunt Sarah cackled. "Sure you are."
She mussed my hair with a tobacco-stained hand, which also made me feel good.
"Go for a walk. Make an old man and old lady happy. You come back, and I'll make you my chicken soup."
I took the money. I had no choice.
Barney clearly had his own walking agenda. He led me out the door to a dozen of his favorite peeing locations without listening to a single command. It didn't matter which direction I tried to pull him. Barney outweighed me.
His final location was a bush next to the old fence that led to the golf course. The fence had a hole in it, which Barney sniffed and then suddenly decided to waddle through. I don't know if this was typical Barney behavior or not, but I kept trying to pull him back and he kept trying to pull me forward, and the result was my being forced to slip through the hole after him.
Then Barney did what no doubt Barney had been longing to do for years. He sniffed the green, green grass of that golf course, peered near-sightedly at the wide open spaces, revved his engine, and took off.
Ever chase a dog across a busy public golf course on a Saturday afternoon? Incoming fire of golf balls grew heavy as I scrambled after the amazingly spry Barney. Who knew Barney could achieve escape velocity so fast? Who knew he could even walk fast?
I finally cornered him near a sand trap, but he escaped and stood on the high ground at the other end of a pond looking triumphant and sardonic. I am certain his plan was to trick me into that pond. Thankfully, our standoff was interrupted by a gaunt gentleman in wrinkled golf clothes who grabbed Barney's loose leash and hauled him back to me.
"Lose something?" he asked.
"Just my mind."
He grinned, handed me the leash, and looked me up and down. "How old are you."
"Sixteen."
"Sure you are." He paused and ran a hand through his greased hair. "You move pretty fast. Want to earn a few bucks? I've got a proposition for you."
"I'm not that kind of a boy."
"I'm serious. I run this place. I need someone like you to retrieve my lost balls."
"I'm definitely not that kind of a boy."
"I told you I'm serious, kid," he said, impatiently. "I'll pay you a buck a bag. Most of these duffers out here can't tell the difference between a golf ball and a pigeon's egg." He lowered his voice. "You get me those lost balls and I can shine 'em up real good, stuff 'em in a box, and sell 'em."
"Isn't that lying?"
"Depends on your point of view. You got a problem with it?"
"No."
"When can you start?"
"Now."
I made ten dollars in two hours with this new revenue stream. My capitalistic future was growing brighter all the time.
"What, did you get lost?" shouted Uncle Sid when I at last returned, Barney in reluctant tow.
"We were going to call out the National Guard," said Aunt Sarah. "Here, have some soup, I kept it warm."
"And the Marines," added Uncle Sid, locking Barney in a long embrace. "Look at him, he's worn out," he chuckled. "Gonna sleep good tonight, aren't you, fella? Yeah, oh yeah, I bet you are." He glanced at me around Barney's shaggy head. "You're not looking all that vigorous yourself, hey Doug-ie? Bet you're going to sleep good, too."
"Bet you'd win that bet," I said.
In school I was also learning about symbiosis, the biological state of affairs in which members of different species derive mutual benefits from their association. Clearly, symbiosis explained Uncle Sid and Barney. But I'd never realized before how well that concept described the association I had with my family.
Uncle Sid was not the betting uncle. That role belonged to Uncle Carl, who was, unusually, my real uncle. Uncle Carl was married to a second Aunt Sarah. Uncle Carl and this second Aunt Sarah lived in the same rent-controlled, two-bedroom apartment where they'd lived since long before my birth, possibly long before the birth of Socrates.
The family take on the second Aunt Sarah and Uncle Carl was that they were not very prosperous, though naturally it later turned out they had a fortune hoarded away in stocks, bonds, and other assorted investments. However, my Uncle Carl's favorite investments were made at the local track.
Aunt Sarah was not pleased by this avocation of Uncle Carl's. A retired legal secretary, she was convinced that Uncle Carl would be going to jail any day now as a result of his gambling. But it was more likely that he would go to jail for vehicular manslaughter, since Uncle Carl didn't see very well and had a tendency to steer towards rather than away from pedestrians during his outings to the track. The fact was that Uncle Carl's driving amounted to a bigger gamble than any sum he might put on a horse.
All of this driving and gambling made the second Aunt Sarah nervous, as did my Uncle Carl's other avocation, which I'll explain in a moment. However, this Aunt Sarah was known to be nervous in general. She was also allergic to almost everything—mold, ragweed, cars, sofas, household appliances, clothing, wood paneling, and possibly Uncle Carl.
I don't believe Aunt Sarah ever met a substance or object to which she was not allergic in some way. This made it relatively easy to dismiss her allergic complaints, since they seemed less than rational, but on the other hand I learned later that among her many medications was a blood thinner anecdotally known to cause chemical sensitivity. By way of comparison, I might mention the writer Ernest Hemingway, who at the end of his life was considered paranoid by family, friends, and psychiatrists because he believed the FBI was out to get him. Hemingway biographers later learned that he was in fact being followed by the FBI. It's always something, isn't it?
The other avocation of Uncle Carl's that made my second Aunt Sarah nervous was tinkering. Uncle Carl was a tinkerer. He took great joy in dismantling household objects and then putting them back together in new and exciting ways. Although retired from his career at the local electronics factory, Uncle Carl had an unofficial repair business, in which he attempted to fix broken fans, televisions, radios, and blenders belonging to other elderly residents in their apartment building. The result was constant activity, along with much shouting by customers when repairs went less well than expected, which was a healthy percentage of the time. The shouting made my Aunt Sarah jumpy. But, as mentioned, Aunt Sarah was jumpy by nature.
Aunt Sarah and Uncle Carl were both kindly, willing participants in my obsessive plan to generate enough funds for a new stereo.
"Here, hold this," said Uncle Carl.
"Carl, what are you up to?" asked Aunt Sarah. She was drinking her fifth cup of coffee in one hour, which I suspect did not help with the general nervousness situation.
"What are you worried about?" said Carl. "Don't I always know what I'm doing?" He did not wait for her reply. "Okay, Doug, now I'm going to unravel this cable. I want you to walk outside the front door, slip the switch under the welcome mat, and then wait for my signal."
"What kind of signal?"
"I'll shout olly olly oxenfree.'"
"Carl, are you going to electrocute the boy?"
"Have I electrocuted anybody yet?"
I wasn't crazy about the word yet. But Carl was paying me to help him with his latest invention, and also to make deliveries to his often unsatisfied customers. I'd been yelled at throughout the afternoon by irate octogenarians and, at this point, being electrocuted seemed like a step up.
"What do I do when I hear the signal?"
Carl grinned. "That's the beauty of the thing. All you do is step firmly on the welcome mat. Easy work, huh?"
I did as instructed and waited outside in the hallway for the signal, which took a long time to come because Aunt Sarah and Uncle Carl were arguing as usual. I didn't mind. It was calmer in the hallway. It was also a hell of a lot calmer than the ride to Radio Shack with Uncle Carl had been earlier in the day, during which I might have screamed like a girl if my throat had not been constricted from blind fear. I was beginning to understand Aunt Sarah's nervousness.
"Olly olly oxen free!" Uncle Carl shouted.
I stepped on the mat. Loud music blared suddenly inside the apartment.
"It works!" cried Uncle Carl triumphantly.
I'll relieve the suspense here by explaining that what worked was Uncle Carl's new anti-burglary system, which turned on the radio whenever someone stepped on the welcome mat, thus convincing potential burglars not to break in because the residents were present. This system served the additional purpose of making my Aunt Sarah even more jumpy than before, since any time someone happened to step on the mat while walking down the hallway, the radio would leap into sudden action. In retrospect, it's possible that Uncle Carl was trying to drive Aunt Sarah crazy.
Maybe he needed the company.
Besides her nervousness, Aunt Sarah was known throughout the family for her special lamb chops. I'm not sure how you can make lamp chops special, but apparently Aunt Sarah was able to do it.
"You just wait, Douglas," she told me, messing up my hair in the same way as the first Aunt Sarah. "You've never had lamb chops like these before."
"I'm sure I haven't," I said, which was a safe bet because I'd never had lamb chops at all.
Unfortunately, Aunt Sarah's cooking efforts were interrupted by the radio blaring into sudden life as assorted residents arrived home from work or errands and unintentionally stepped on the large welcome mat in the hallway. She leaped each time. Uncle Carl, for his part, would shout in triumph, turn off the radio, and await the next incident.
At last, unable to bear it any longer, Aunt Sarah marched out of the kitchen for a lengthy conflict with Carl.
Black plumes of smoke began pouring out of the oven.
"Aunt Sarah?" I called. "I think something is burning."
Aunt Sarah burst through the door, wrenched open the oven, and bare-handedly pulled her lamb chops to safety. Then she began coughing, because the room was full of smoke and smoke was high on her list of allergies, which led her to do something she had never done before. Aunt Sarah turned on the ancient, clanking kitchen exhaust fan.
This might be a good moment to explain that Uncle Carl had been using the exhaust fan to hide his track winnings. Worried as always about burglars, Uncle Carl had picked the least likely place that anyone would ever search for his stash.
Uncle Carl now added to the general pandemonium by shouting, grabbing my arm, and frantically leading me down five flights of stairs to the windy street, where we managed to chase down every lost dollar.
"Eight hundred bucks," Uncle Carl said, wiping his bald head with a handkerchief. We were on the elevator heading back upstairs. Both of us were still panting. "That's how much I almost lost, Douglas. Listen, I couldn't have gotten it all back without you. Here, take a fifty."
"No, that's okay, Uncle Carl. It was no big deal."
"Take it. Come on, you can use an extra fifty bucks. You want that stereo, don't you?"
I did not argue. And, miraculously, neither did Aunt Sarah and Uncle Carl when we returned to the apartment. In fact, Uncle Carl put his arm around Aunt Sarah, told her how sorry he was about contributing to the ruin of her famous lamb chops, which he often dreamed about, and then volunteered to take us all out to dinner somewhere expensive with his winnings.
Aunt Sarah smiled, which was always a lovely thing to see. She was gleeful and girlish when she smiled. "That sounds wonderful, Carl. But let's not go to that place we went last time. I think I'm allergic to their silverware."
In Shakespeare's comedies, which I was also learning about at school, the action often ends with a wedding that restores the social contract and completes the circle of life. In my family, the action ends with a meal.
I was well on the way to my ultimate financial goals when I got nailed by a personal economic recession. The first Aunt Sarah ran out of sales leads as the result of the twenty-seven assorted charges filed against her employers by state and local authorities. The golf course guy got nailed by his customers and had to stop selling used balls, which was the least of his problems because he was also fired. And things were slow in Uncle Carl's repair business, for obvious reasons.
Once my multiple revenue streams dried up, I was left floundering on the rocks like a beached salmon. This brings up a classic philosophical question: Is it a worse fate to almost achieve your dreams or to never come close? And the answer is, of course, that both alternatives suck.
It was my Uncle Len who saved me from either fate.
He was an unlikely hero. Uncle Len was a short, oval man with thick glasses, porcelain dentures, and no more than a faint wisp of hair still clinging to his head.
He was, however, a natty dresser. His shoes were freshly polished. A custom-fit sports coat always covered his round frame. He had his nails manicured at a beauty salon. Incredibly, he was known as a lady's man. This became less incredible when you heard him talk, which was the verbal equivalent of a full body massage.
On this particular occasion, he was talking to me. Uncle Len had come to visit, as he often did, even though he was not an official uncle and not really named Len. But my parents were across the street visiting neighbors. They had just left.
"How's it going?" he asked.
"Not too well," I said. It was the autumn, but still warm, and Len and I sat down together on the front steps to watch the leaves fall.
"Tell me about it."
I told him. I told him about all my money-raising activities, and the stereo that I had seen gleaming on the shelf at the mall so long ago, and how it seemed to draw me forward like a siren's song—which makes sense because it was a stereo, after all, not a dishwasher—and I told him at great length about how my dream was doomed to remain out of reach forever.
Uncle Len rose stiffly from the front steps. "Come on."
"Where are we going?"
"Lock the front door. Let's go. To buy your stereo."
"But I don't have enough money."
"Money is overrated."
"Huh?"
"Just get in the car."
Uncle Len drove his Cadillac smoothly and confidently. He was Uncle Len, after all.
"Tell me," he said, "about this stereo."
I watched as the trees and lawns flickered past the window. Frank Sinatra played on the car radio. "It's a Marantz. It's got one hundred watts of power per channel, solid walnut speakers."
"Wow, one hundred watts. Must have fuses then, like my old Kenwood."
"Yeah, in the back. To protect the circuitry if there's a power surge. And it comes with a B.S.R. turntable. . ."
"Belt drive, magnetic cartridge, diamond stylus?"
I turned to him, shocked. "Yes. How did you know that?"
Uncle Len snorted. "I sold appliances, Doug. Did it for years. White goods and brown goods. Mind if I smoke? Not that I give a shit if you do. It's my car."
"What are those?"
He lit up with a monogrammed gold lighter, exhaled slowly. The smell of the smoke mingled with the smell of his after shave and made me dizzy. "White is refrigerators, stoves, things like that. Brown is stereos and televisions, because of the wood cabinetry. You name it, I've sold it. Clothes, aluminum siding, land. It's a hell of an education. I dropped out of school when I was sixteen, but I'm a quick learner. Always have been. How big are the woofers and tweeters?"
I couldn't believe Uncle Len knew any of this stuff. "The woofers are twelve inches, the tweeters are three."
"Not bad. Bet you've seen them, too. The covers come off the front of the speakers, don't they? Fit back on with those little pegs. Hand me that paper clip, will you?"
"Sure."
"And where is this place. It's at the mall, right? Discount store near the traffic light?"
"Yeah, how did you . . .?"
"Must have heard you mention it. Home appliance section in front or back?"
"It's in the front. They used to have a lot of stereos, but there's less now. Guess everybody wants one."
Uncle Len glanced at his gold watch as we pulled into the parking lot.
"Okay," he said, "let's go in and have a look."
I thought he meant we were going to look at the stereo, but he stopped me when I tried to lead him in that direction. Instead, we walked casually around the store. It wasn't crowded, but enough people were around for us to blend in. Uncle Len commandeered an empty shopping cart, threw in some random goods, and pushed it past the appliance section.
"Why are we . . .?" I asked.
"Piece of fucking cake," he said.
"Huh?"
"Okay, listen up and learn, Doug. This is going to be a team effort." He handed me the paper clip. "You see those two guys talking in the section? One older, tired looking, the other one young, with the crooked tie and the tail of his shirt not tucked all the way in?"
"Yes, but. . ."
"I said listen. Listening is how you learn. Okay, it's almost noon. That means the older guy, the senior guy, is going on his lunch break. The younger guy always gets stuck going later. The younger guy is who you want. He's got less experience and smarts. He's your mark."
I felt like I should be taking notes.
"That's the first thing you need to know. The second is that your mark is motivated. If the department is so much smaller than it used to be, that means they're phasing it out, which means not enough people are buying. That stereo you want has been sitting there for how long?"
"Forever."
"Uh huh. My point exactly. If it's not flying off the shelf, they're motivated. In sales, you've usually got to create motivation. But sometimes God smiles on you. This guy wants to sell you that stereo."
"And I want to buy it. So what? I don't have enough money."
Uncle Len pulled an ivory comb from his back pocket and carefully straightened the few hairs on his head. "Oh, ye of little faith," he said.
I'm still not sure exactly how Uncle Len then did what he did. I've had the same experience watching magicians, three-card-monte players, politicians, and other folks around whom you're better off not betraying the location of your wallet. Even if you know the trick, the magic is in the execution.
In this case, the execution involved me. I had several jobs to carry out while Uncle Len applied his verbal skills to the young sales guy, who was gazing at him by this point with the rapt attention of a mouse about to be swallowed whole by a snake.
My first job was to remove a fuse from the back of the stereo. Uncle Len made certain that his sizable bulk was between the sales guy and myself as I did so.
He remained in that position as I performed my second task, which was to take off the cover of the right speaker, clamp the paper clip along the edge of the woofer, and then replace the cover.
Uncle Len then casually proceeded to demonstrate to the young sales guy why he would be very fortunate to ever sell this damaged piece of equipment.
"The left speaker is dead, and listen to the distortion in that right speaker. I hope that dead left speaker isn't a problem with the amplifier. Here, let's connect the right speaker to that channel. We know the right speaker works, even if it does sound like a garbage disposal with a fork stuck in it. Oh, what a shame. It is in the amplifier. I was hoping that wouldn't be the case. Of course, I was hoping the turntable didn't need a cartridge, too. Not a bad looking unit, though, apart from that scratch along the front panel and that chip on the speaker. Listen, I can see you know your stuff. It was a good idea of yours to connect that speaker and test it. Hard to believe you've only been at this for a few months. I'm going to guess that a sharp young guy like you can work with me here. Let's come up with a fair price. My kid is an electronics whiz. National Science Award winner two years running. He wants this piece for parts."
It went on that way for a while. I still don't know at what point my Uncle Len pocketed the cartridge from the turntable. I do know that it wasn't long before the sales guy was eagerly—not to mention unbelievably—helping me carry the stereo out to the car while my uncle stayed behind getting the phone number of the woman who rang up our sale.
I was not learning about anything like this in school.
"Somebody," said my mother from the front doorway, "has got one hell of a lot of explaining to do." This was a surprising statement coming from my mother, since she frowned on inappropriate language and was wise enough to rarely seek explanations from my father. What would be the point?
"Explaining?" said my father.
"Yes," said my mother. "Explain that."
She pointed at the assorted components of my new stereo, which were in boxes on the carpeted floor. I was about to carry them upstairs.
Uncle Len was already gone, though the sharp tang of his after shave lotion lingered in the living room air. My father and I had been bonding in a manly way before my mother returned from her visit across the street. This bonding consisted of a congratulatory slap on the back and then a long monologue about how he and Uncle Len used to travel together as salesmen, which involved much stress and pressure because you never knew when or if your next paycheck might arrive, though the ironic truth was that he missed those days and it was fun to see what Uncle Len could get away with.
"Oh, yeah," my father said. "Len took the kid to pick up the stereo."
"Oh, he did?" said my mother. "Wasn't that nice of him. And I suppose it was just a coincidence that you rushed us across the street to visit at precisely the same time dear old Len showed up, or that you slipped out and came back here before I did?"
"Life is full of coincidences," I said.
"There are no coincidences where your father is concerned," said my mother. "Just anarchy."
"What's the problem?" asked my father, chewing his cigar.
My mother turned to me. "How much money did you save up to buy your stereo, Douglas?"
"You already know. About four hundred dollars."
"And what was the price of the stereo?"
"Six hundred dollars, but. . ."
"No buts, please. Six hundred dollars. Now let's see if I remember my mathematics. Six hundred minus four hundred equals. . ."
"I know what it equals," said my father.
". . . a stereo," concluded my mother.
"Oh, Jesus," said my father. "What's the problem? The kid has his stereo and all's right with the world, right?"
"Tell me," said my mother.
"Honey. . ."
"Don't honey me. Tell me."
My father was now chewing his cigar at an unprecedented speed. "Good. Fine. No big deal. Len owed me two hundred bucks. I told him to give it to the kid." He ruffled my hair. "He's worked hard. Good, honest work. Hard work should be rewarded."
"Len owed you two hundred dollars? And when did our personal bank extend him this loan?"
"What difference does it make? It's all paid up now."
My mother spotted the receipt on the floor with the stereo and swooped into the room to pick it up. She gently patted her hair while studying the receipt.
"Douglas," she asked, "how much money did you give to your Uncle Len? The whole four hundred?"
"Yeah."
She turned to my father. "And how much did he owe us?"
"I told you. Two hundred. Christ, what's the big deal here?"
"Oh, nothing. I'm sure you're both aware that the total sale price for this lovely stereo was one hundred ninety seven dollars and sixteen cents."
I tried to add the numbers up in my head, the way I did in school. But these numbers didn't seem to work the same way.
My father stopped chewing his cigar. "Holy shit," he said, "the son of a bitch hustled us for over four hundred bucks."
I suddenly understood the numbers.
"Wasn't the idea," asked my mother, "for your son to learn the value of a dollar? The way the world works, I believe you said. Hard work equals rewards, etc.? A lesson in economics. And you send him off with Len as the instructor?"
"Well, he's learned something, that's for sure." My father shook his head, grinning. "Damn, Len is good."
I wasn't sure if good was the right word. But it didn't matter. I had my stereo. What difference did morality make? On the other hand, Uncle Len should have been a bit more discreet about getting that cashier's phone number. Aunt Marge visited all the time. And I might be tempted to talk to her if certain funds were not returned. After all, Uncle Len wasn't the only quick learner in the family.
My mother said nothing, which was a very bad sign. I knew it would not last for long. I took advantage of the lull to cart my new stereo upstairs. The battle was already raging as I plugged in the speakers. But I had my music cranked up loud enough to blow the plaster off the walls and didn't hear a word.
• • •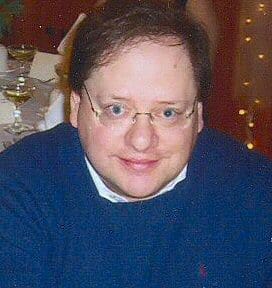 Robert Douglas Friedman's short stories and humor pieces have appeared in Story Quarterly, Narrative, The Satirist, Bad Pony, EveryDay Fiction, Penny Shorts, Literally Stories, Jokes Review, and many other publications. He lives in New Jersey. He's not sure what to call this. Is this story fiction? Fictionalized memoir? Memoir-ish fiction? "It's a little of both," he says. "Many true incidents and a fair amount of creative license where needed."