The Cave
The guide's lamp shows us
flowstone formations
like the shrug of a hill,
a scarf of river tossed
over the land.
These are the weavings of water
through millennia,
life can etch on stone.
In the whispers
of strangers
300 feet below
who, when the lights go down,
feel one another's presence
easing the dark,
we listen, silent,
as in dreams returning
to those places in our lives
we haven't filled.
I dream I offer
my love to you in poems
and you look up
startled, shy.
• • •
Prodigal
The pod is packed still,
a rib of seed
beading the labial
split, last in a cluster
of milkweed hulls
unfreighted last fall.
Most stand stark, emptied
single candle flames,
a gloss of corn color
gilding the chamber;
but this one crouches,
its scaly cap gray
with winter
resembling a sulky
amphibian ready to leap.
Ease out the silk, frail
as mare's tail clouds
that prophesy
rain, watch light fly
from your fingers. Play
at generosity: Go and multiply.
You can never be this
naked or clean,
lacking the faith
of a bearded milkweed
mumbling its seed
into the promise.
• • •
Melt
Before sea melt, sheet ice sailing forever.
Before ice sea, snow on snow, draped on Greenland.
White on white blinded us. We thought eternities could be packed like greenbacks in our pockets.
Before the birth, glaciers roar with the calving, Before the last, will Greenland be green, will seas
rise, ride down a last century over
island nations, Kiribati, where rising
tides carry shoes like canoes out the doors?
Before the flood breaches sea walls, children splash
in blue paradise tide-pools, and we laugh to see such innocence at play, such rich flesh
glistening as Mount Kenya's glacier, too, melts.
Kirinyaga, said to be God's abode, where
sacrificial animals are turned to face a now snowless mount, silent as any of us.
• • •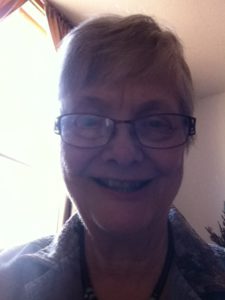 Carol Masters is a Minneapolis writer, antiwar activist, mother and grandmother. She's published a biography, You Can't Do That! Marv Davidov, Nonviolent Revolutionary; a book of short stories, The Peace Terrorist; and poems in anthologies and literary journals.