All Over the City
The bathroom door locked with hook and eye
And a pull chain for the toilet while the lucky
One got the hot water on Saturday night but
The house across the street only had an ice box so
The truck would pull up and the driver get out
With his black rubber cape and big tongs throw
A block of ice over his back and into the house
Of the man who kept racing pigeons and coffee cans
For his chew and every night after supper my mother would
Wrap the day's garbage in the afternoon paper
For me to take out to a barrel in the alley
And light on fire on blue winter nights
With the cold already in my hands and the fire
Like the fires we lit in the fall by the curb
Mingling with the incense of things
Burning all over the city.
• • •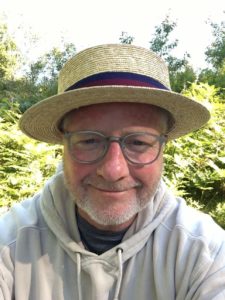 Ralph Imholte: Born and raised in the Frogtown section of St. Paul. Graduated from the University of Minnesota. Corporate minion most of my adult life. Currently residing in Minneapolis and LaPointe, Wisconsin.